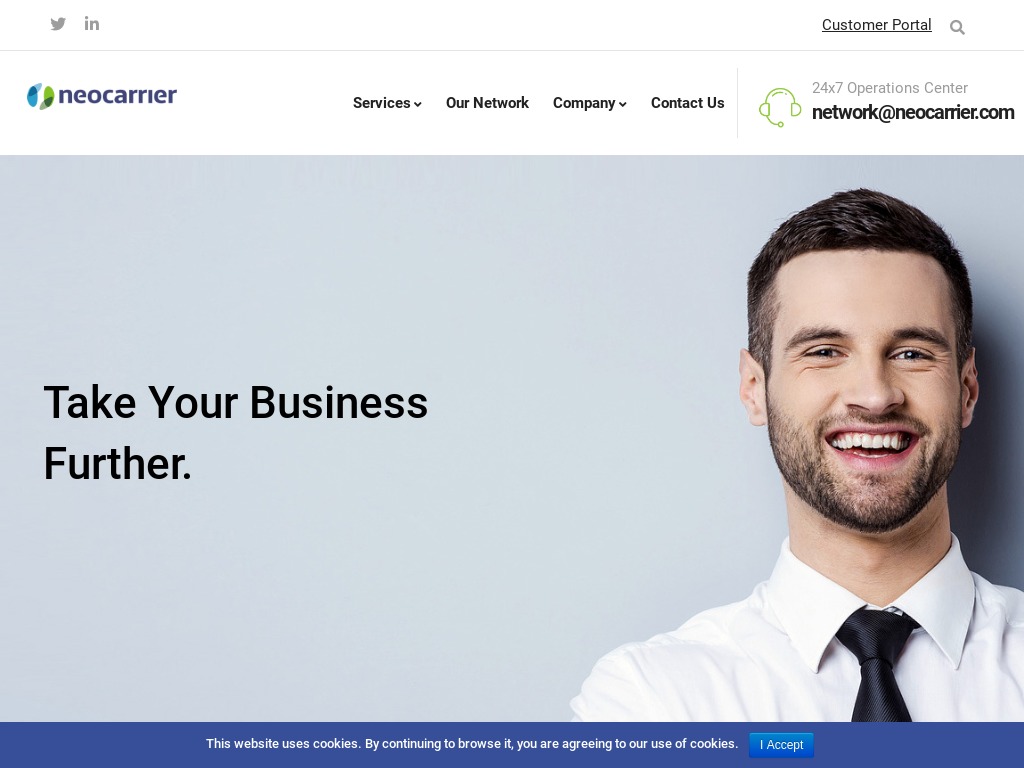 New brand identity unveiled
Neocarrier Communications launch a new corporate identity and a new website
Neuchâtel, Switzerland, Release: September 23, 2019. For immediate release
Neocarrier Communications SARL, a provider of telecommunications and datacentre services in constant development based in Switzerland, has launched today its new corporate identity and a new site to promote its business and its innovative line of telecommunication, datacentre and cyber security services.
The site offers practical information about its commercial services as well as contact details and technical details about its portfolio of services. All services are engineered around Internet Protocol, with one set of internet-related services including Internet Access, IP Transit and Internet VPN and the offering is completed with Wide Area Network transport services including Ethernet, MPLS and SD-WAN offering.
Besides its commercial site, the site will also soon feature a technical section – blog – lead and authored by industry-experts sharing their insights and know-how about datacentre, communications, cyber security and technology more generally.
More information can be found at: https://www.neocarrier.com.
In addition to the above-mentioned services, Neocarrier Communications also offer a full set of professional services and consulting services specifically tailored to help, support and guide businesses in their digital transformation journey.
Full details of the services available can be found by visiting the URL above.
Contact info:
Neocarrier Communications SARL
Allée des Défricheurs 4
2300 La Chaux-de-Fonds
Switzerland

[email protected]